"Powerful emotion expressed through peaceful reflection."
"Fifteen years of poetry – joyful songs, sad songs, love songs – along with dozens of Mila's photographs taken over the past several years, grace the pages of Joyful to Hear, the author's first published collection of his craft."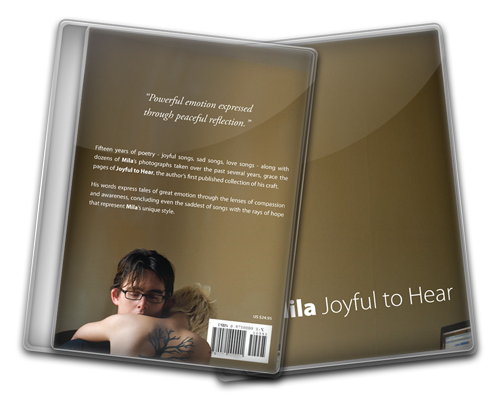 Thanks to so many people who've inspired me to write and especially to one person who lovingly (and firmly!) encouraged me to follow through on the promise I made to myself last month, I finished editing Joyful to Hear on the 7th of April and submitted it to the publisher for review! After a few rounds of edits they suggested, my book's now been approved!
I'm awaiting the arrival of my proof copy; if it arrives next week & everything looks good in print, it'll be available on CreateSpace and through me before the end of the month and on Amazon by early May!
But regardless of whether anyone else ever buys a copy, I've enjoyed the work of editing and designing, selecting the poems that appear, choosing from my pictures the ones that really fit with each poem, and expressing myself in each and every aspect of the process. I can't wait to have my words and pictures in print, sitting on my bookshelf among all the words and pages that I've treasured over the years!